MERCHANTS RETAIL PARTNERS OPENS CHARLESTON OFFICE
MRP to grow development investment into the Mid-Atlantic States
Birmingham, AL – Merchants Retail Partners (MRP), a Birmingham, Alabama based real estate investment firm, has announced that the company has opened an office in Charleston, SC. Bill Leitner, a Principal of MRP stated, "We see a high level of opportunity to grow our footprint into the Mid-Atlantic, and having an office in Charleston will help us to effectively identify investment opportunities faster, and more efficiently."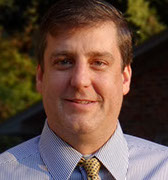 Real estate veteran Aaron B. Rowley has joined MRP and will lead the Charleston office efforts as Development Director. Aaron's development role with MRP will be to expand the MRP platform through identifying new sites for development, and for directing the design, construction, and operations of targeted investments. Aaron holds a BS from the University of South Carolina as well as a Masters of Project Management from The Citadel.
About Merchants Retail Partners
Merchants Retail Partners (MRP) is a vertically integrated investment firm specializing in commercial real estate development and acquisitions throughout the Southeast. The company is owner/operator of retail/mixed-use real estate and provides best-in-class underwriting/market analysis, acquisition, development, repositioning, construction management, leasing, property management, financial reporting, as well as complex debt and equity restructuring capabilities. MRP combines the size, strength and institutional closing power of its sponsor company, with the responsiveness of a private firm. With more than 145 years of collective experience, MRP's leadership team has developed and managed more than $2B of retail and mixed-use property across the Southeast. MRP is headquartered in Birmingham, AL in the Protective Life Center.