MERCHANTS RETAIL PARTNERS GRAND OPENING OF NEW DEVELOPMENT
BIRMINGHAM, AL – July 30, 2017 – Merchants Retail Partners (MRP), a Birmingham, Alabama based real estate investment firm, announces the Grand Opening and completion of a $25,000,000 development in South Walton County, along Highway 98. MRP executed new anchor leases with Pottery Barn Mansion and the first full-service restaurant opened by Emeril Lagasse in ten (10) years, known as "Homebase". The two-story, mixed use project opened 90% leased with other high end tenants, including Vineyard Vines and Ophelia. Pottery Barn Mansion spans two (2) entire floors, covering almost 18,000 SF with a broad array of home furnishings and fabrics. It was the second largest opening in the history of the brand, according to the local store manager. Every tenant in the development is new to the Northwest Florida Market.
"We continue to focus much of our investment activity in Tourist-driven markets, of which South Walton County certainly fits that bill. Growing up, Destin was a drive-in market for Birmingham, Atlanta, and Nashville residents. Now, the lead demographic is Texas with high levels of disposable income, which in turn are driving the South Walton County market to new heights" said Bill Leitner, the managing principal of Merchants Retail Partners LLC.


MRP's coastal market holdings span greater then 500,000 SF with additional 175,000 SF in new developments in the initial planning stages.


​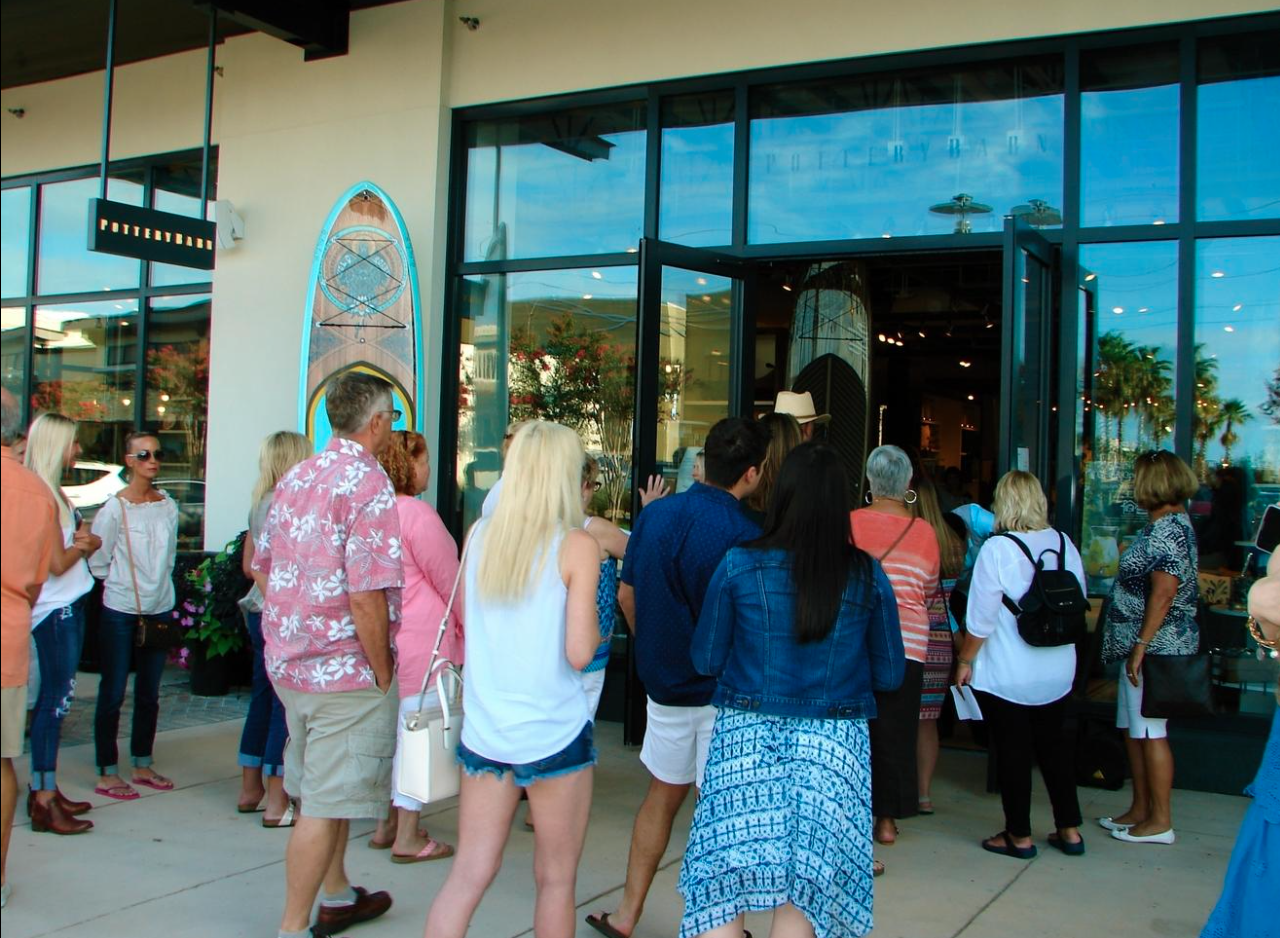 About Merchants Retail Partners
Merchants Retail Partners (MRP) is a full-service development and acquisition investment platform owned by management and Protective Life Insurance Corporation, a national insurance provider that has a $70.5 billion balance sheet.  MRP's vertically integrated platform develops green-field projects and acquires underperforming assets with near-term growth potential. The MRP management team has more than 100 years of collective retail experience and has acquired and/or developed over 20 million square feet of retail assets worth approximately $4 billion in the Southeast and Mid-Atlantic states.
Contacts
For Merchants Retail Partners
Amy Garrett
agarrett@merchantsretail.com
205-268-7521