MRP OPENS FIVE BELOW ANCHOR AT CULLMAN SHOPPING CENTER
BIRMINGHAM, AL – June 19, 2017 – Merchants Retail Partners (MRP), a Birmingham, Alabama based real estate investment firm, opened a new Five Below anchor at Cullman Shopping Center. Five Below is joined by Publix, Dicks Sporting Goods, Ross Dress for Less, Ulta Cosmetics, and Petsmart at the center. MRP has brought seven (7) new anchors to the Cullman, Alabama market.
"Five Below is a great addition to our line-up. With Cullman's low unemployment and strong school system, more and more retailers have identified this trade area as untapped with great potential" said Bill Leitner, Managing Principal at Merchants Retail Partners LLC.


​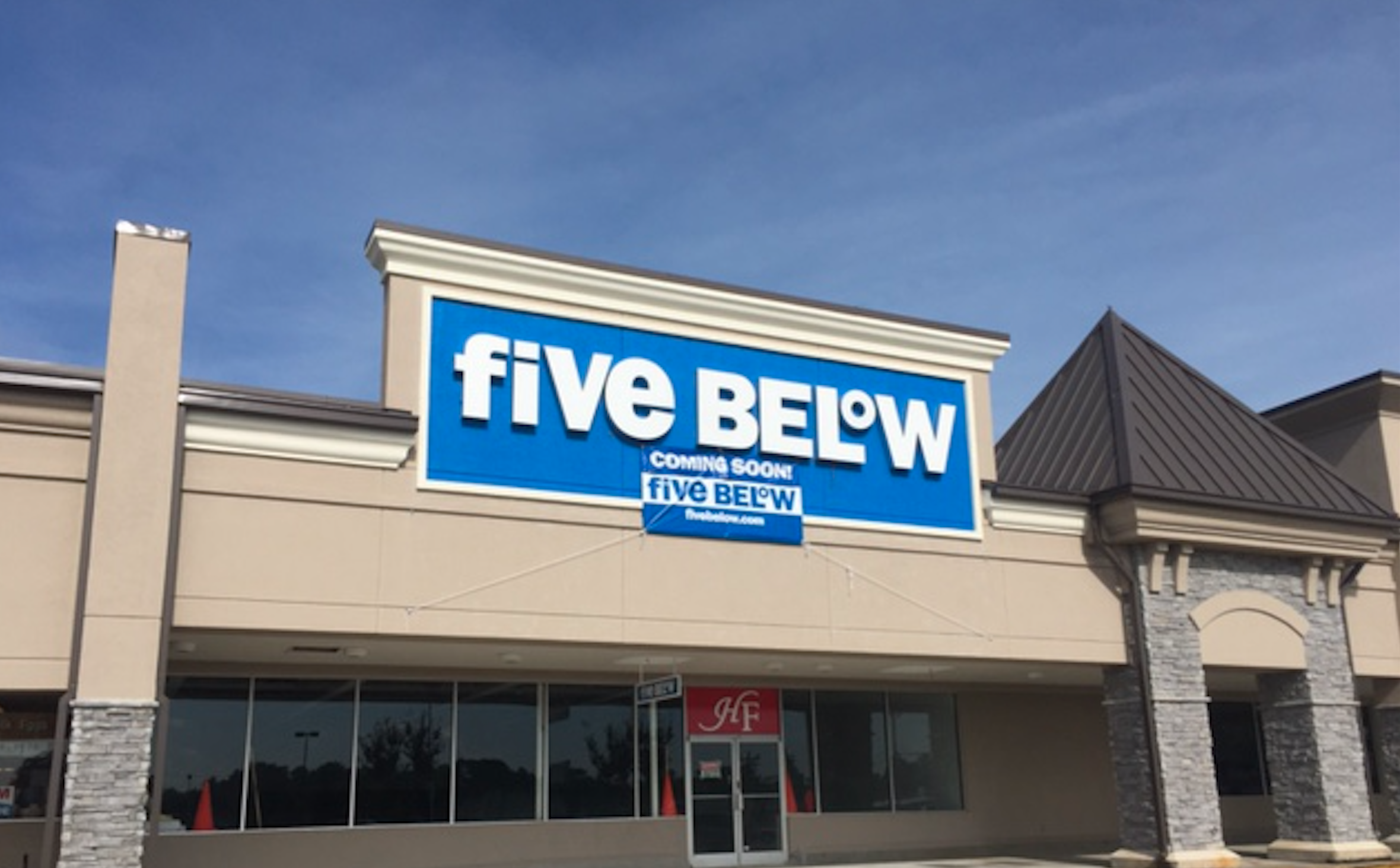 About Five Below
Five Below is a rapidly growing specialty value retailer offering a broad range of trend-right, high-quality merchandise targeted at the teen and pre-teen customer. Five Below offers a dynamic, edited assortment of exciting products in a fun and differentiated store environment, all priced at $5 and below. Select brands and licensed merchandise fall into the Five Below worlds: Style, Room, Sports, Tech, Crafts, Party, Candy, and Now. Five Below was founded in 2002, and is headquartered in Philadelphia, with approximately 550 stores in 32 states.  For more information, please go to www.fivebelow.com, or visit one of our stores!


About Merchants Retail Partners
Merchants Retail Partners (MRP) is a vertically integrated investment firm specializing in commercial real estate development and acquisitions throughout the Southeast. The company is owner/operator of retail/mixed-use real estate and provides best-in-class underwriting/market analysis, acquisition, development, repositioning, construction management, leasing, property management, financial reporting, as well as complex debt and equity restructuring capabilities. MRP combines the size, strength and institutional closing power of its sponsor company, with the responsiveness of a private firm. With more than 145 years of collective experience, MRP's leadership team has developed and managed more than $2B of retail and mixed-use property across the Southeast. MRP is headquartered in Birmingham, AL in the Protective Life Center.
Contacts
For Merchants Retail Partners
Amy Garrett
agarrett@merchantsretail.com
205-268-7521